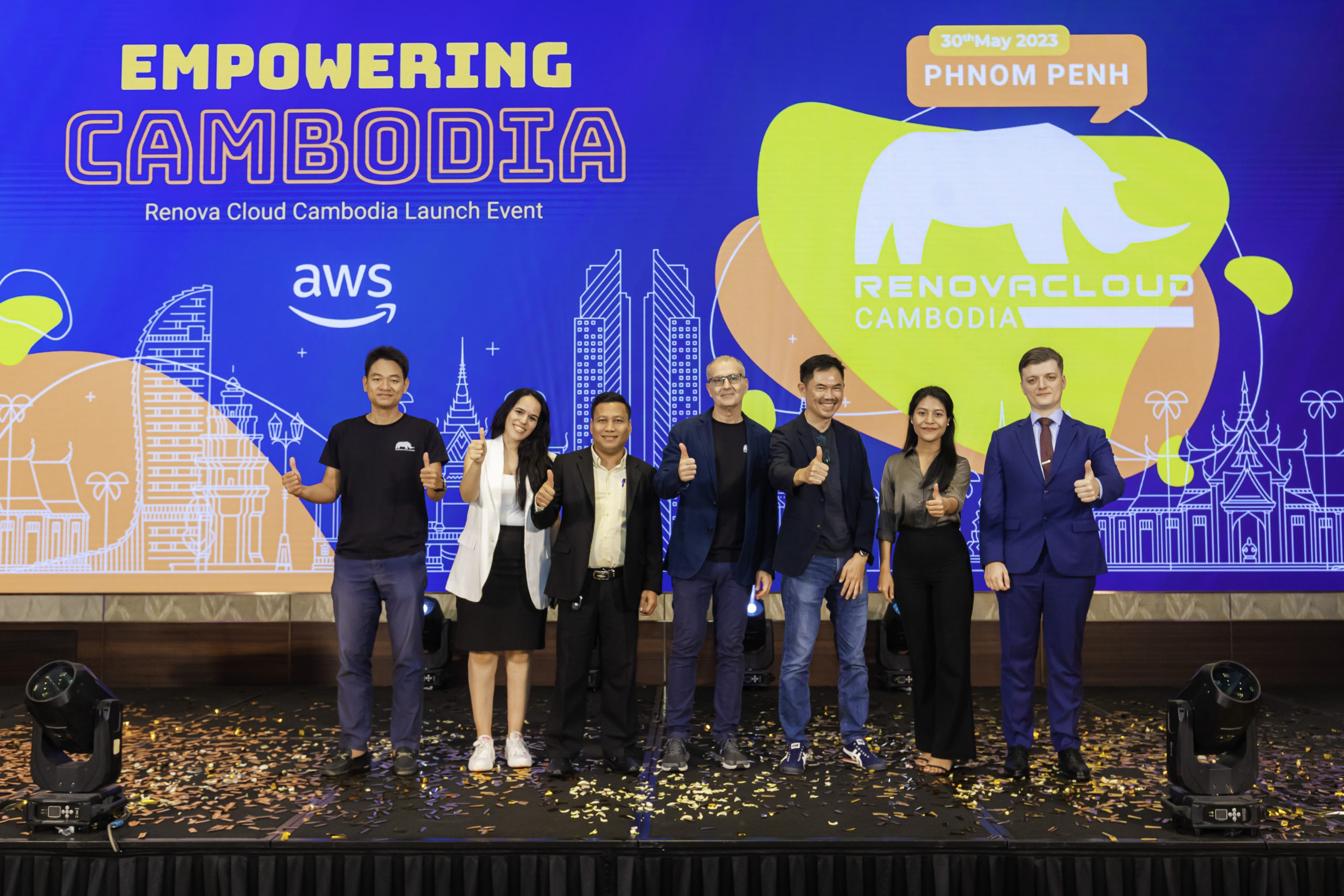 ASEAN-based cloud services provider, Renova Cloud, is encouraging Cambodian businesses to transition towards cloud computing as well as utilize the possibilities of data. The appeal was made during the official launch of the company's new Cambodian branch, with Renova Cloud committing to improve the efficiency and adaptability of Cambodian companies through its suite of cloud solutions.
Speaking to Cambodia Investment Review at the launch event in Phnom Penh, Renova Cloud's CEO, Doron Shachar, underscored the pivotal role of cloud computing big data and analytics practice in defining future business success. He issued a stern warning to companies resisting this transformation, suggesting they might risk their competitive edge and growth opportunities.
"Cambodia is a growing market. We firmly believe that any business aspiring to expand must make a strategic shift to the cloud, or at the very least, migrate their applications there. The traditional on-premise infrastructure approach is not just financially burdensome, but also time-intensive, making it less desirable in today's fast-paced business milieu," asserted Shachar.
As an experienced Amazon Web Services (AWS) cloud service provider in ASEAN, Renova Cloud regards Cambodia as a promising growth market for cloud-based services. Shachar elaborated, "Our objective is to support businesses across the board, from up-and-coming SMEs to mature sectors such as insurance and banking."
"The Cambodian market is experiencing a surge of new enterprises, driven by a youthful and creative demographic. However, the true potential of cloud computing can only be unlocked when businesses migrate to the cloud – operating on-premise is simply not a sustainable option," he added.
Help Cambodia achieve digital transformation
Kirill Bratchenko, the Co-Founder of Renova Cloud Cambodia, stressed during his opening address the company's partnership with AWS seeks to instigate a positive shift and exploit the dormant potential within Cambodia.
"Our relationship with AWS goes beyond a mere business affiliation. It signifies our dedication towards catalyzing meaningful change and harnessing the immense untapped potential in Cambodia. We are thrilled to bring AWS products and solutions here, bridging the gap between the country's swift development and the world's revolutionary technologies," Bratchenko stated.
Answering questions from Cambodia Investment Review, Bratchenko later expanded on the benefits of moving to the cloud. He acknowledged that this transition will significantly help Cambodia in realizing its digital transformation objectives by providing scalable infrastructure, cost-effective solutions, and enhanced access to cutting-edge technologies.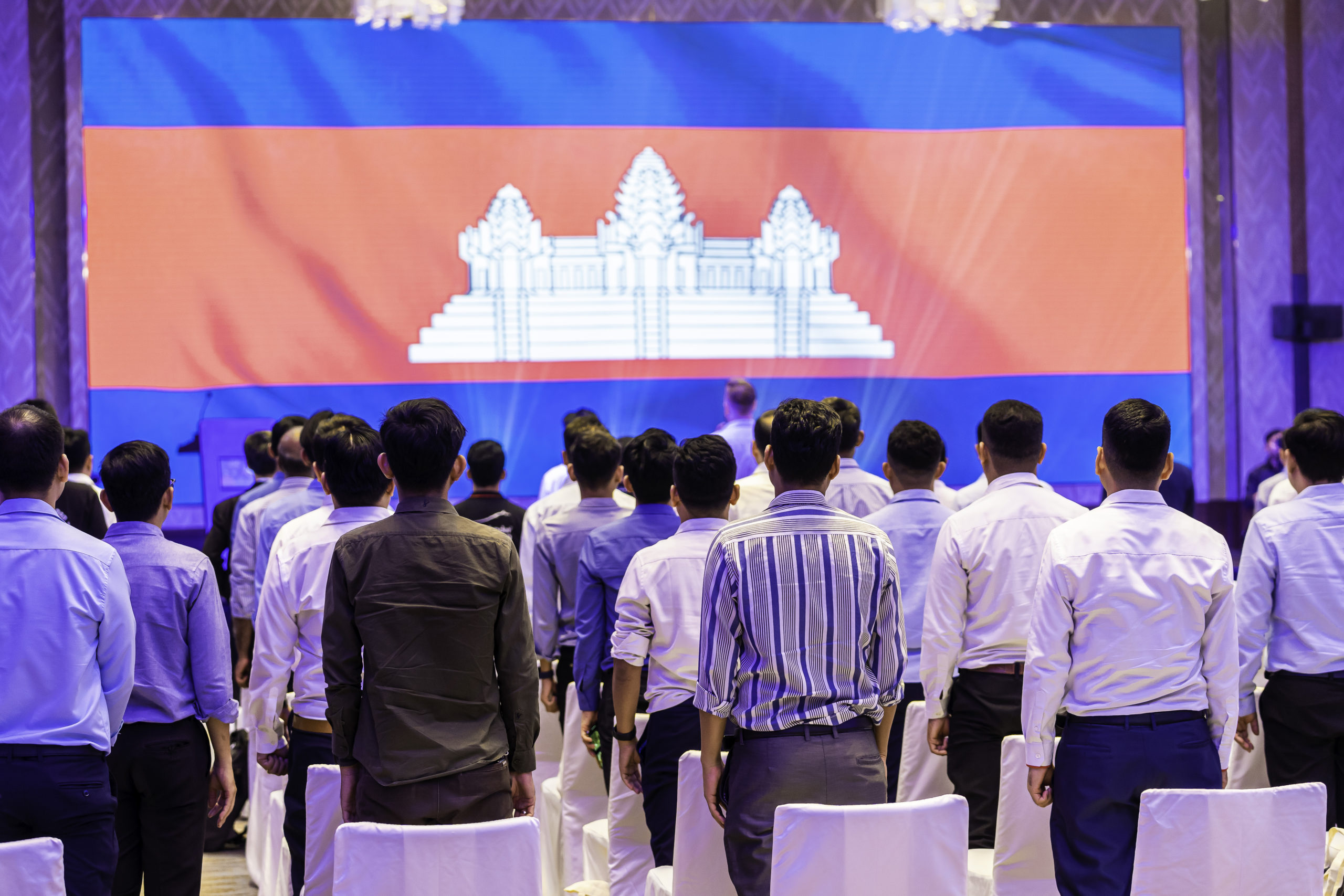 In addition, he underscored Renova Cloud's commitment to assist SMEs in migrating to the cloud, stating, "We will support SMEs in their cloud migration by offering complimentary education and trainings, as well as customized solutions and technical expertise. Our strategic approach includes guiding businesses through the process, ensuring a seamless transition, and offering continued support to maximize the benefits of cloud adoption."
Bratchenko also highlighted the criticality of cloud adoption for a swiftly developing country like Cambodia. It promotes rapid innovation and operational efficiency, particularly in the banking and finance sector. He explained, "By leveraging cloud solutions, these sectors can benefit from enhanced security, cost-effectiveness, scalability, and improved accessibility, while also harnessing advanced technologies to drive growth."
Offering a suite of cloud services
As for the future, Renova Cloud Cambodia's country manager, Sambath Chheng, outlined the company's plan to offer a suite of services including cloud migration, cloud DevOps and data, cloud infrastructure management and support, and cloud security, alongside training and support services.
Chheng said, "Our aim is to aid Cambodian companies in their growth trajectory through extensive cloud migration and digital transformation. We aim to equip their teams with the necessary skills to exploit the opportunities and benefits of the AWS Cloud."
Renova Cloud intends to engage with various sectors, including enterprises, SMEs, banking, financial services and insurance, manufacturing, retail, and digital businesses. The company plans to work closely with these entities, catering to their unique requirements.
Chheng was optimistic about the preparedness of Cambodian companies for the shift to the cloud. He said, "Despite potential challenges, we are confident that Cambodian companies are ready to make the shift to the cloud. Many of them have already started to use cloud solutions to some extent. Our skilled team will work in partnership with local companies to ensure a smooth transition to the cloud."
Renova Cloud's entry into Cambodia underlines its commitment to the country's digital transformation. The firm is prepared to assist businesses in every step of their cloud migration journey, further highlighting the importance of cloud computing and big data in the future of Cambodian enterprises.