GREENFEED VIETNAM builds a data lake on Amazon S3 and data warehouse on Amazon Redshift, removing data siloes and empowering leaders with updated, granular daily reports.
Overview
GREENFEED VIETNAM is a leading agriculture-based company with three integrated divisions: feed, farms, and food. As part of its digital transformation, GREENFEED built a data pipeline on the AWS Cloud to eliminate data siloes.
The company is using Amazon Simple Storage Service as a centralized data lake and Amazon Redshift as a data warehouse. By building an automated, serverless data pipeline on AWS, GREENFEED's management can make data-driven decisions based on actualized daily reports across all three business divisions.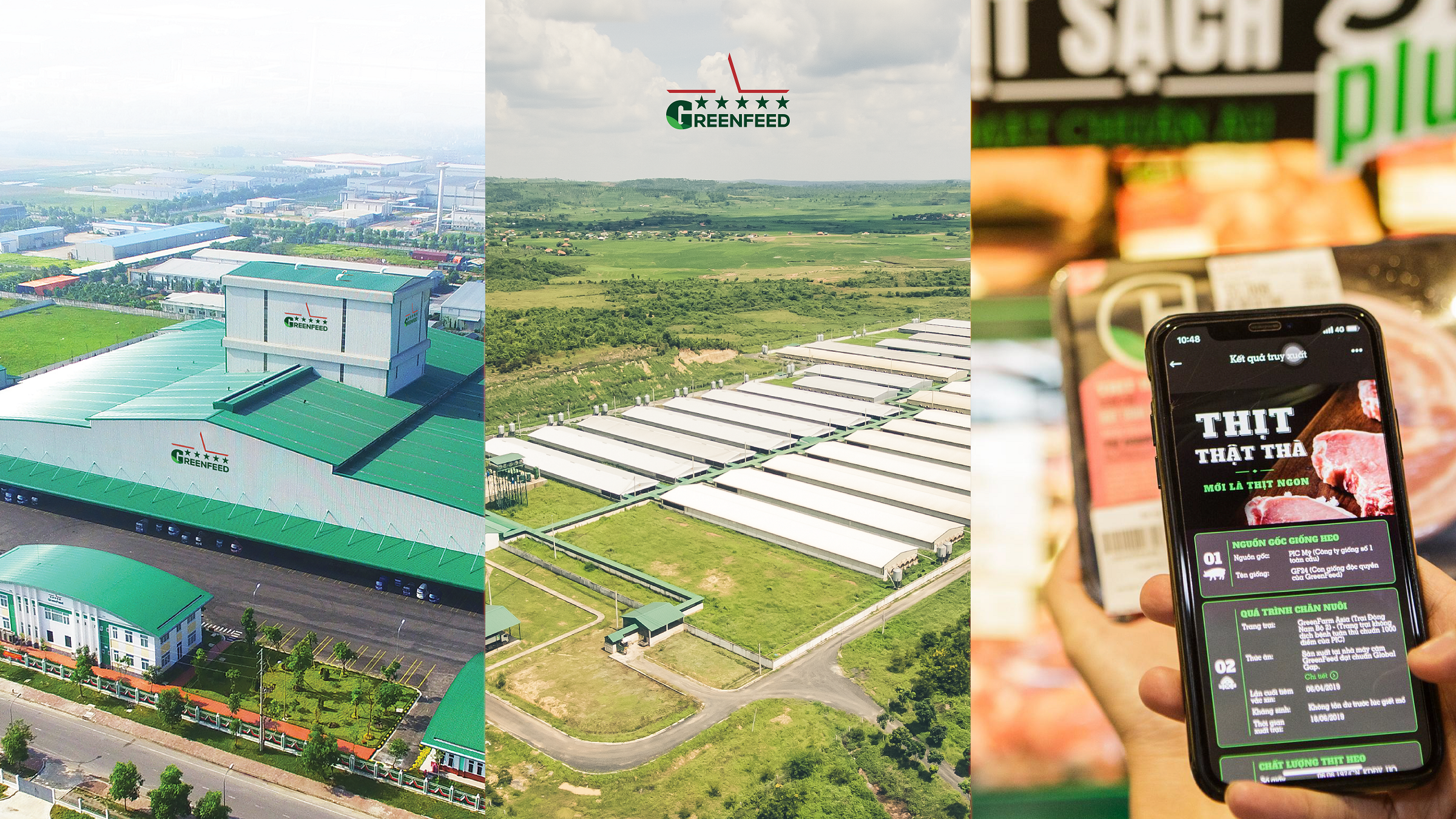 Opportunity
Seeking Data Integration to Enhance Business Intelligence
GREENFEED has been among agriculture leaders in Vietnam for nearly two decades. The company's mission is to provide consumers with a clean food chain from farm to table by continuously improving its "3F plus"—feed, farm, and food—process. Today, GREENFEED manages numerous farms, animal feed facilities, and food production factories, with a distribution network across Vietnam and Southeast Asia.
GREENFEED is undergoing digital transformation and sought a more comprehensive approach to supply chain management, with enhanced vertical and horizontal integration. A key part of this transformation was eliminating data siloes. Data from each of its three divisions was stored in disparate databases and systems, with SAP and Microsoft Dynamics SL (Solomon) used for enterprise resource planning, and Excel spreadsheets used for financial reporting.
"Each business focused on its particular vertical and not on the overall 3F supply chain. This was often because division leaders lacked the tools to enable a broader focus," relates Quan Dang Thach, CIO at GREENFEED. "To get a comprehensive view of operations, it took up to 20 of our employees at least a week to consolidate reports from separate business units."
To gain an accurate view of daily business operations, GREENFEED worked with AWS Partner Renovacloud to build a data lake and data warehouse on the AWS Cloud. "We had a range of initiatives taking place concurrently, from modernizing our warehouse management systems to introducing new ecommerce and point-of-sales modules. We needed a partner to help us integrate our data for business intelligence, analytics, and planning," Quan says.
With a data lake on AWS, we don't have to worry about storage or scalability. We simply look forward to finding new insights from our data." Quan Dang Thach CIO, GREENFEED
Improves Foresight | Leverages sales data for long-term planning
10 GB | Scales to support growing data lake storage of 10GB
Automated Data Feeds | Ensures updated reporting dashboards
Consolidated ETL | Cleans structured and unstructured data for analysis
Higher Efficiency | More accurate monitoring of factory and worker output
Solution
Creating Event-Driven Workflows for Updated Reports
With Renovacloud's support, GREENFEED created a data lake on Amazon Simple Storage Service (Amazon S3), deployed as a singular destination for structured and unstructured data from SAP, Solomon, and Microsoft spreadsheets. It uses serverless technologies including AWS Lambda, AWS Step Functions, and Amazon EventBridge to create event-driven workflows that automate the extract, transform, and load (ETL) processes from various data sources. Data is then uploaded into a data warehouse running on Amazon Redshift, which connects to business intelligence visualization tools.
GREENFEED synchronizes its data daily from various databases into its data lake, with ETL processes commencing at 6 a.m. "We're receiving actualized data for timely reporting as soon as our workday starts and gaining accurate information in a shorter time frame," Quan says.
Currently, GREENFEED's data lake stores about 100 gigabytes of data, and the data lake is growing about 10 percent monthly. The business has started integrating Internet of Things (IoT) solutions into feed production and anticipates 50 times' greater data volumes in the next few years as it pursues digital transformation.
"Renovacloud has been helping us understand our data models and how to integrate new elements into our pipeline. They have also shared the potential of add-on solutions among AWS services, which is helping us integrate IoT into our production environment," Quan says.
Outcome
Making Strategic Decisions with Analytics Dashboards
With consolidated, updated reports available each day, GREENFEED can accurately assess company-wide performance and make data-driven decisions to steer a complex operation. This allows the business to achieve an integrated supply chain and accurate sales planning. GREENFEED can now plan up to 6–9 months ahead, using current sales data to assess future demand and production data to estimate capacity. The company is now more strategic and can cater to longer lead times for ordering raw materials from abroad, for example. Its managers can also better allocate livestock for GREENFEED's farm and food business according to actual and predicted demand in those divisions.
Furthermore, with improved data accessibility, GREENFEED's factory and farm managers gain more granular visibility into electricity consumption, production timelines, and other factors that impact daily operations. They can easily run reports that calculate the efficiency per unit of production or per employee shift, all of which was previously not possible. "Our employees are amazed by the detail available in the reports. We're able to clearly determine the best-performing locations and shifts, and organize contests with prizes to encourage high productivity," Quan says.
GREENFEED is now working to ramp up implementation of IoT at its farms and begin extracting new insights from its IoT data. "With a data lake on AWS, we don't have to worry about storage or scalability. We simply look forward to finding new insights from our data," concludes Quan.
About GREENFEED
Established in 2003, GREENFEED owns an integrated food chain with three divisions: feed, farm, and food. Its mission is to build quality and trusted brands that relentlessly innovate and create sustainable value for customers and society. GREENFEED is focused on using technology to advance its position in a competitive industry.
About Renova Cloud
Renova Cloud is a leading provider of strategic cloud consulting in Vietnam, Myanmar and Cambodia. We partner with our customers from a wide variety of sectors, as extensions of their teams. Our focus is to accelerate the success of our customers throughout cloud transformation and modernization processes. With expertise in Cloud Computing Solutions, DevOps and Managed Services, Renova Cloud is a highly integrated team of skilled engineers, architect and DevOps with the proven capabilities and experience in execution of advanced technologies projects.
Learn More To learn more, visit https://renovacloud.com/services/data-platforms-analytics/?lang=en