Amazon Web Services (AWS), an Amazon company, announced on August 16 that Vietcetera, one of the fastest-growing digital media companies in Vietnam, has gone all-in on AWS to better serve 20 million users globally.
Having migrated 90 per cent of its IT infrastructure to the world's leading cloud, Vietcetera delivers personalised podcasts, videos, and news content globally in English and Vietnamese on its websites, growing its monthly readership by 50 per cent.
Using the breadth and depth of AWS capabilities, including serverless, machine learning, and data analytics, Vietcetera can handle up to five-fold user spikes in demand during campaigns used in podcast voting or the release of in-demand news articles to drive growth in website traffic.
With AWS, Vietcetera creates website landing pages for new articles and campaigns twice as quickly, and it scaled its quarterly production of podcasts by 50 per cent, driving user experience for more than 1.6 million listeners.
Hao Tran, CEO at Vietcetera said, "AWS is helping Vietcetera achieve its goal of bringing Vietnam to the world. The cloud allows us to better serve our growing user base by providing our customers with the stability and resilience they expect from a news site."
Tran added, "By going all-in on AWS, we can better understand our readers' habits, using advanced cloud capabilities, like data analytics services, to deliver content that matters for Vietnamese people worldwide."
Vietcetera needs to provide a seamless and tailored content experience that can easily scale to deliver more than 2.5 million monthly page views to audiences worldwide. To increase website speed, availability, and scalability, Vietcetera started its cloud journey in 2021 with Renova Cloud, an AWS Advanced Consulting Partner in Vietnam.
After successfully migrating four mission-critical applications, including its web and content delivery services, to AWS in just four months, Vietcetera decided to complete an all-in migration to AWS to modernise its technology and provide a robust and ever-evolving experience for customers.
With this modernisation of Vietcetera's infrastructure, the media company can now reliably upload close to 257GB of rich multimedia content daily, providing engaging podcasts, videos, and articles to users at lower infrastructure cost. Without the need for managing on-premises infrastructure, Vietcetera can focus on developing content that informs Vietnamese communities worldwide using Amazon Elastic Compute Cloud Auto Scaling, a service that helps organisations maintain application availability, Vietcetera automatically scales workloads on demand.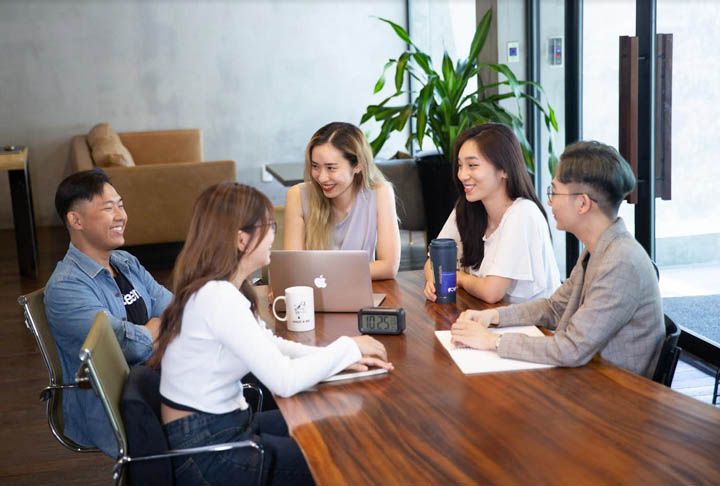 With Amazon ElastiCache, a fully managed in-memory data store and cache service, Vietcetera stores, compresses, and caches 80 per cent of its webpages, improving website performance and achieving load times as low as 50 milliseconds. Using Amazon CloudFront, AWS's content delivery network service, Vietcetera seamlessly delivers static, audio, and video content daily to users at low latency.
To improve the user experience and drive engagement with tailored article and podcast suggestions, Vietcetera stores website data — including user demographics and reading, listening, and viewing habits — using Amazon Simple Storage Service, a cloud object storage service.
Using AWS data analytics services, including Amazon Athena, an interactive query service, Vietcetera analyses its website data to create a unified user profile to deliver more in-demand content. With Amazon Personalize, a machine learning service that enables companies to create real-time personalised user experiences faster at scale, Vietcetera automatically suggests relevant articles to visitors based on their preferences. This personalisation makes users' experiences more engaging and extends their website visits.
According to Shweta Jain, APAC head of Business Development, Media and Entertainment at AWS, media companies benefit from the scalability of the cloud to deliver unprecedented volumes of content to global audiences faster and more reliably.
"Vietcetera uses advanced AWS capabilities like machine learning and data analytics to help viewers better engage with relevant content. We are excited to help Vietcetera grow globally leveraging the cloud, and we look forward to seeing more innovative content that showcases Vietnam," said Jain.
Renova Cloud is a pioneer Amazon Web Services (AWS) Consulting Partner in Vietnam, specializing in Cloud Migration & DevOps. Our mission is to deliver the promise of the Cloud to organizations through a unique combination of expertise and agility.